Through more than 100 years of teaching the world to ballroom dance, Arthur Murray Dance Centers have fine-tuned a teaching system that will have you cutting up the dance floor in a way that's fast, easy, and fun. Using a combination of individual lessons, group classes, and practice parties, the talented instructors at our studio can teach students of all levels – from Basic and Bronze to Silver and Gold.
If you're ready to hit the dance floor, you've found the right place.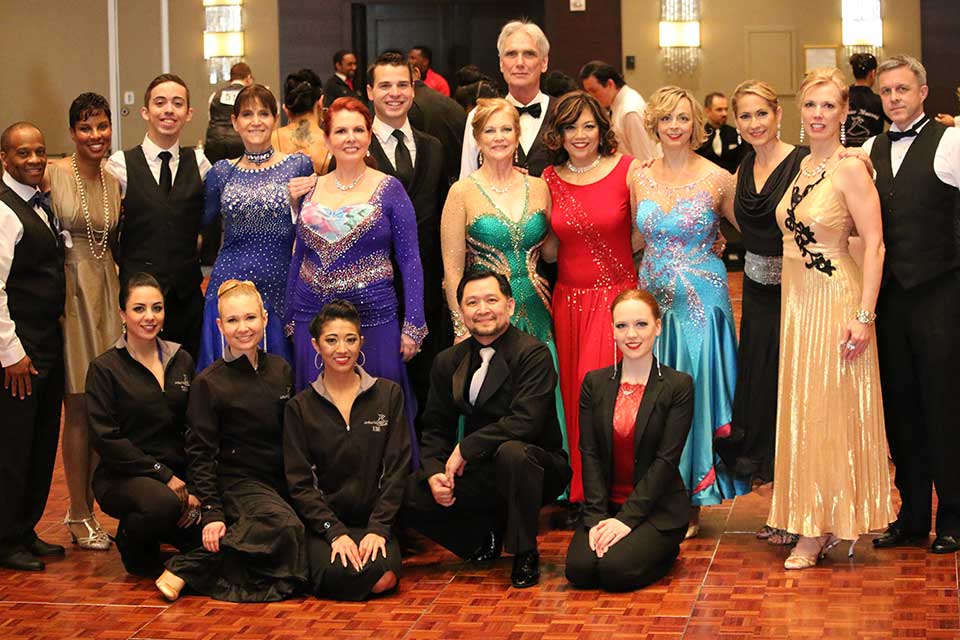 Individual Dance Lessons
During individual lessons, you will be working with one of our certified dance instructors to help you achieve your dancing goals. The focus will be on developing technique and styling, as well learning the pattern of the dance. For special occasions and events, we also offer choreography.
Group Dance Classes
The focus of our group classes is to teach dance patterns in a group environment. You will develop technique and balance as you work on your steps individually and with a partner. Coming to group classes will enable you to broaden your dance repertoire, giving you more variety when you go out to dance.
Dance Practice Parties
During the practice parties, you will be able to dance with our instructors and other students, working on all the things you have learned during your individual and group lessons. Practice parties are a great stepping stone to dancing out in the real world, and they help you to develop muscle memory so that you no longer have to think about the steps.
---
Competitions and Showcase Events
The Arthur Murray Dance Center of Ashburn participates in ballroom dance competitions and showcase events around the world. Performing in these events will allow you to see some of the best dancers in the industry, and it will show you just how far dancing can go.
These events will inspire and motivate you to become the best dancer you can be!