The first Northern Virginia Arthur Murray Dance Center was established in 2007 by husband and wife, Gabriel and Leigh Gamboa. With more than 20 years of experience in the competitive dance arena, the Gamboas wanted to share the exciting Arthur Murray experience with others.
Since opening their doors, they have seen hundreds of lives changed through dance. Now, with two locations, in Ashburn and Gainesville, they are delighted to offer even more classes, private instruction, and dance parties!
Whether you are preparing for a special event, brushing up for social dancing, or looking for a new way to get moving, the Arthur Murray Dance Center can equip you with the dance skills you need to feel comfortable on the dance floor.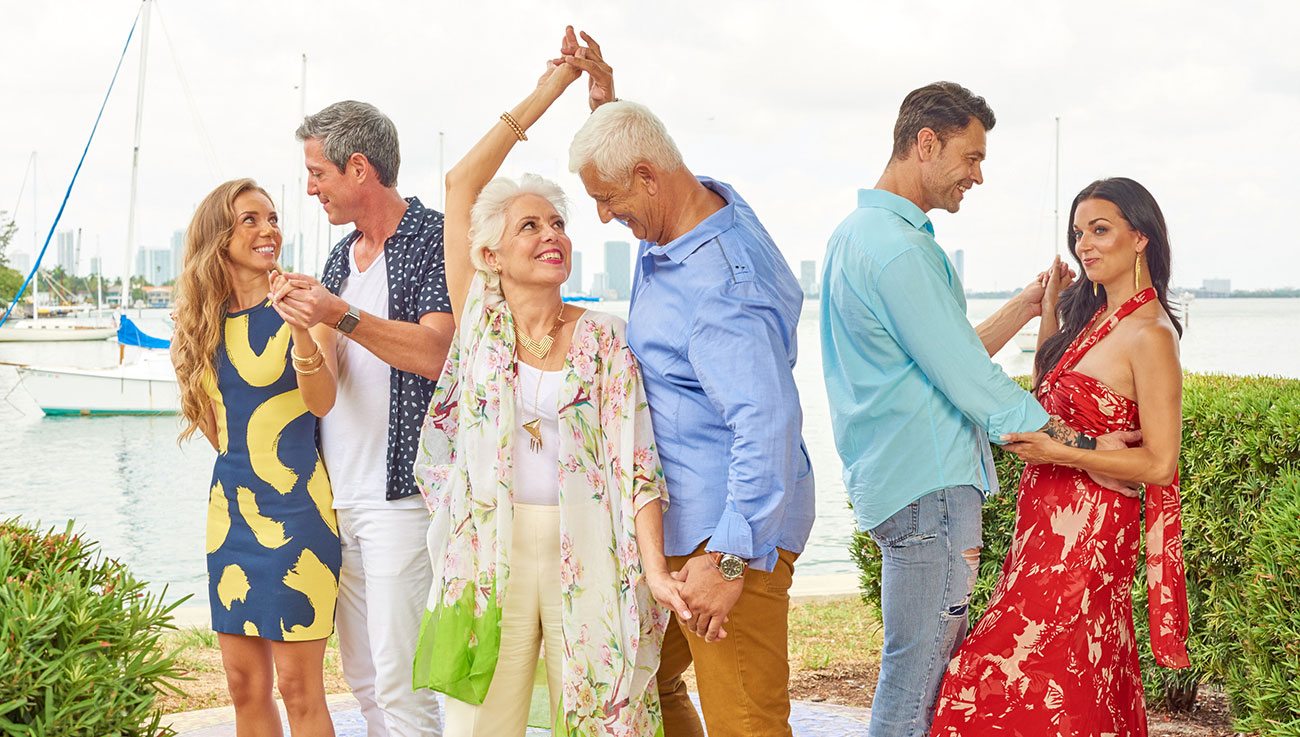 An Enduring Legacy
In 1912, a man named Arthur Murray started to teach social—or "ballroom"—dance part-time in New York City. By day, Murray worked as a draftsman. At night, he instructed couples how to float across the dance floor. Despite this humble beginning, the popularity of Murray's dance lessons was so tremendous that he would one day launch what would become the largest dance teaching organization in the world. Arthur Murray Dance Centers are now located in hundreds of locations on six continents.
As someone who was self-conscious as a child due to his tall, gangly appearance, Arthur Murray can now be credited with teaching literally millions of people around the globe how to improve their lives—and self-esteem—by learning how to dance.
---
Our Studio
Our large dance studios, each with multiple ballrooms, offer the space to twirl, shimmy, or glide. With great lighting, performance flooring, and incredible sound systems, they are the perfect environment for private instruction, group lessons, or our incredibly fun dance parties.
We invite you to visit the location nearest you. Our Northern Virginia studios in Ashburn and Gainesville are welcoming, judgment-free environments where students can build confidence.